Toronto Academy of Karate, Fitness & Health
The Toronto Academy of Karate, Fitness & Health was founded 46 years ago in 1970 by University of Toronto Professor and world-renowned martial artist Dr. Burt Konzak PhD.
The Academy has established an international reputation for its high standards of intelligent, disciplined and rigorous training.
We provide a safe, non-contact, friendly and supportive training environment for people of all ages with a focus on families.
We are the only Karate school with classes 5 days a week at several downtown and GTA locations.
Come Watch a Class
If you are interested in joining, we recommend you visit any class. You are welcome to observe, or participate for free. Talk to Sensei Freeman (sensei@torontoacademy.com / (416) 409-3084) or the chief instructor if you have any questions or need further information. Members are welcome and encouraged to attend classes at any of our locations.
We hold small, personalized classes for you at the following GTA locations.
KING/DUFFERIN
Head Office (by appointment only)
1179 King Street West
(2 blocks east of Dufferin St.)
YONGE/ST. CLAIR
Deer Park Public School
23 Ferndale Ave.
Mon 7pm-8pm (South east rear entrance to 3rd floor gym. Free street parking and in school parking lot, north of school.)
Tues 6:30pm-7:30pm (Room 200)
Thurs 7:00pm-8pm (3rd floor gym)
BATHURST/DUPONT
St. Albans Boys' and Girls Club
843 Palmerton Ave.
(2 blocks west of Bathurst, 1 block south of Dupont. Free street parking.)
Sat 10:00am-11:30am
BLOOR/QUEEN'S PARK (Seasonal Locations)
Philosopher's Walk
(1 block west of University, North of Hoskin.)
Mon, Tues, Wed, Thurs 6:30-8pm
YONGE/COLLEGE (Seasonal Locations)
20 Grosvenor St.
(1 block west of Yonge, 1 block north of College.)
Mon, Tues, Wed, Thurs 6:30-8pm
BAYVIEW/DAVISVILLE (Seasonal Locations)
St. Cuthbert's
1399 Bayview Ave.
(1 block south of Davisville.)
Mon, Tues, Wed, Thurs 6:30-8pm
ELLESMERE/MARKHAM
Centennial Recreation Centre
1967 Ellesmere Ave.
(1 block west of Markham Rd.)
Tues 6:30-8:00pm (Main Auditorium or downstairs Health Club)
ELLESMERE/BRIMLEY
Birkdale Community Centre
1299 ELLESMERE Ave
(Free parking)
Sat 10:30am-12:30pm
ELLESMERE/BELLAMY
St. Ninian Church
930 Bellamy Rd
(Free parking)
Sat 10:00-11:30am
MARKHAM/LAWRENCE
Cedarbrook Community Centre
91 Park Blvd
(2 blocks south of Lawrence. Free parking)
Sun 10:00-11:30am
MISSISSAUGA
River Grove Community Centre
5800 River Grove Avenue
Fri 6:30-7:30pm
Weekend Programs 
(Click images to enlarge)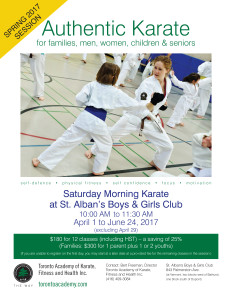 Affiliated Program Locations

Downtown Orillia
Rochester, New York
Calgary