The Toronto Academy of Karate, Fitness & Health was founded 48 years ago in 1970 by University of Toronto Professor and world-renowned martial artist Dr. Burt Konzak PhD. The Academy has established an international reputation for its high standards of intelligent, disciplined and rigorous training.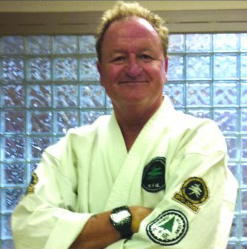 Learn the art of authentic karate-do and develop a strong character with the technique and devastating power to handle any self-defence situation!
"Only a truly strong person is capable of supreme gentleness, empathy, and caring for others. This is the mission of our school and the environment of our daily training."
– Sensei Bert Freeman
---
WE BUILD STRONG FAMILIES
Parents & children can train together! We provide a safe, non-contact, friendly and supportive training environment for people of all ages with a focus on families.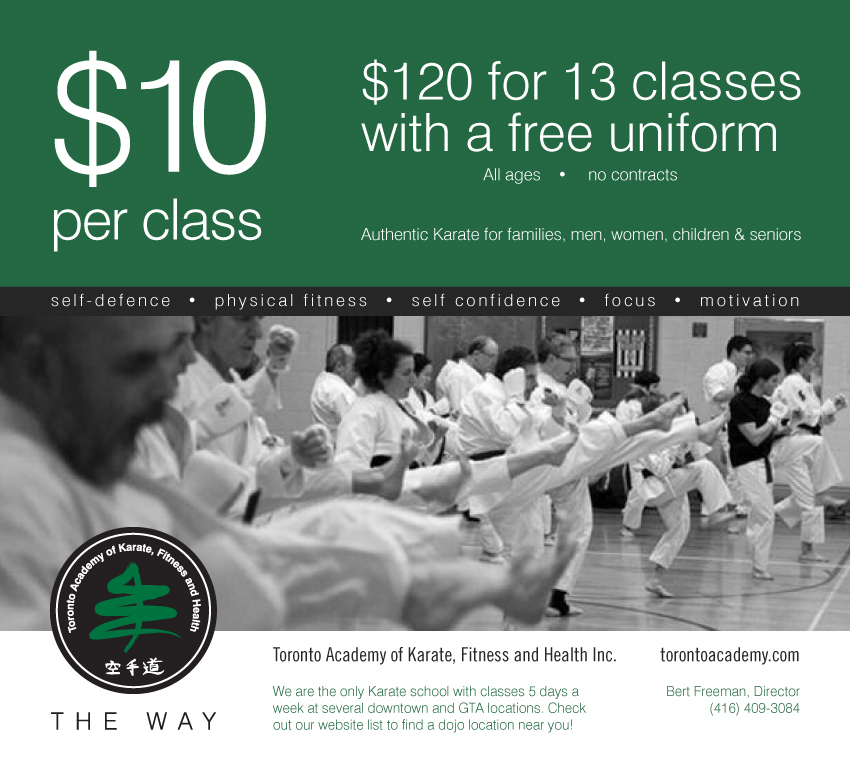 ---
LOCATIONS NEAR YOU
We are the only Karate school with classes 5 days a week at several downtown and GTA locations. Click here or click on the map below to view a full list of our locations and click here for class schedules.
---
 WATCH US IN ACTION!!!
2017 Martial Arts of Canada Festival
Demonstrations by our Sensei & some of our members (click here to watch)
Black Belts
Black Belt Kata demos (click here to watch)
Black Belt Tournament Sparring (click here to watch)
Self Defence / Sparring Techniques (click here to watch)
Discovery Channel 
5 Person Self Defence (click here to watch)
Watch Sensei Bert Freeman breaking boards! (click here to watch)
Our Katas
Drill Katas (click here to watch)
Beginner Katas (click here to watch)
Intermediate Katas (click here to watch)
Advanced Katas (click here to watch)
1991 Tournament Classics
Hito no Kata (Bert Freeman) (click here to watch)
Zen Philosophy Lecture
Dr. Burt Konzak (click here to watch)
Visit our YouTube channel to watch more videos and
visit our Facebook page to see…
Annual Tournaments
Outdoor Training Days
Class Training
Annual Holiday Parties
Come Watch a Class
If you are interested in joining, we recommend you visit any class. You are welcome to observe or participate for free. Talk to Sensei Freeman (sensei@torontoacademy.com / (416) 409-3084) or the chief instructor if you have any questions or need further information. Members are welcome and encouraged to attend classes at any of our locations.
---
Affiliated Program Locations
Downtown Orillia
Rochester, New York
Calgary
For ALL Members
It is very important for members to refer to the Class Calendar WEEKLY for class changes or cancellations.