Sensei Bert Freeman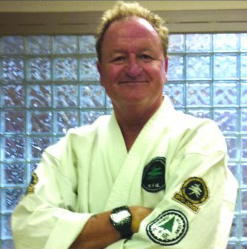 Bert Freeman has been married for 51 years to Carolyn, is a father to Kelly and grandfather to Jessica (21) and Sarah (18). He has been a successful businessman for over 48 years, and is President of Freeman Communications, an award-winning and a well known graphic design and marketing company in downtown Toronto.
He joined the dojo in 1976 and achieved his black belt in 1982. He has been in the Dojo for 42 years. Everyone will remember the day, in 2010, when Bert Freeman, 65 years old, won first place in the Black Belt Kumite competition, an achievement of true Karate skill and spirit.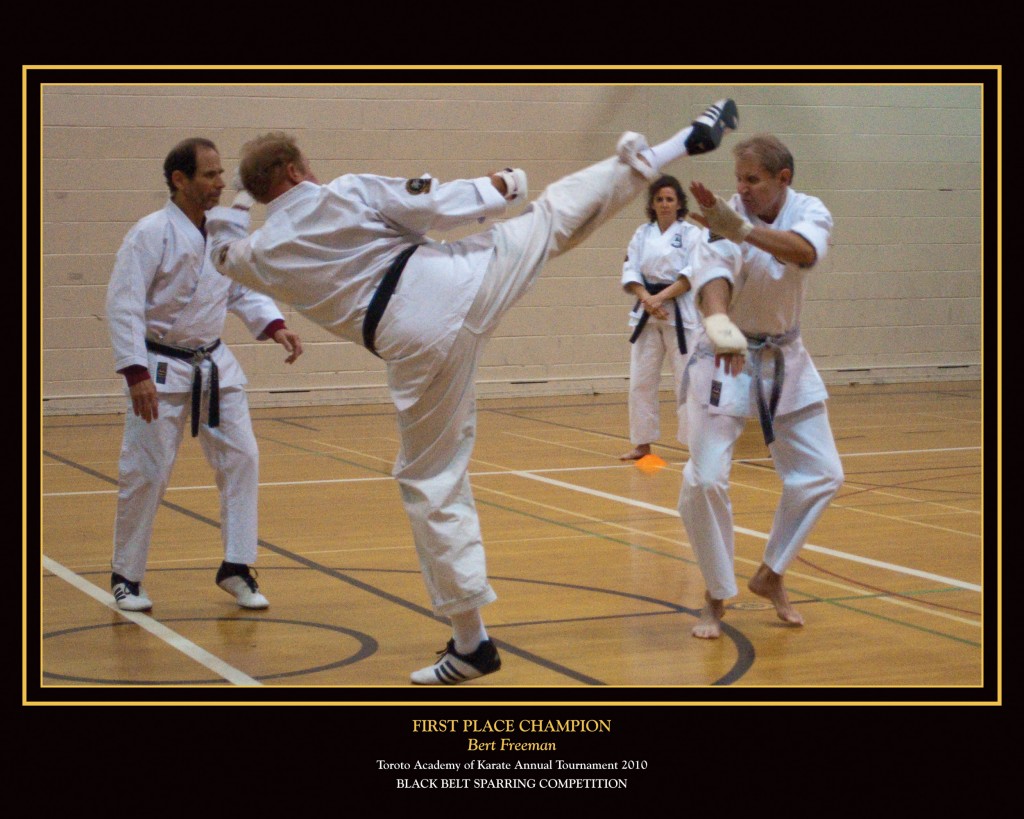 He is a man of energy and integrity, has taught many classes over 40 years and has always been a strong supporter of the dojo. He has always donated his significant skills as a graphic designer creating our dojo brochures, posters, Anniversary logos and our recently updated logo and marketing materials.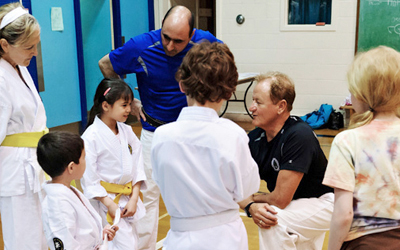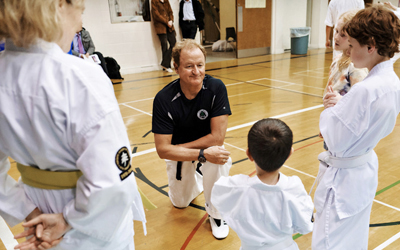 ---
History of Karate-Do
The origins of karate-do go back to the sixth century when the Indian monk Daruma traveled to China, bringing with him an art that comprised both meditation and physical training.
This system was similar in many ways to yoga with its emphasis on breathing, proper posture and self-control, but it was far more dynamic physically. In addition it incorporated self-defense elements.
The philosophy and technique of karate-do continued to develop in Okinawa, Japan, as well as in China. "Karate techniques should be perfected and applied according to the basic principles of the Universe and Nature" wrote one karate master at the end of the 19th century.
In both the Orient and the Western world, authentic karate-do is a living art that follows these principles. The Toronto Academy of Karate, Fitness and Health is proud to continue this tradition and to be in the forefront of the modern development of the art.
"The ultimate goal of the art of karate-do is to attain inner peace and harmony with one's environment."
---
Our History
The Toronto Academy of Karate, Fitness and Health was founded in 1970 by world-renowned martial artist Dr. Burt Konzak. The Academy was an outgrowth of the popular University of Toronto karate program, to offer people in the general community the opportunity to learn authentic karate-do and physical fitness. Since then, the Academy has established an international reputation for it's high standards of intelligent, disciplined and rigorous training.
Our classes are taught in the highest standards of safety and technical expertise, combining the ancient martial arts with modern scientific research. Our Training is truly unique, innovative, authentic, non-violent, intense, intellectually and physically stimulating.
---
Our Founder
Dr. Burt Konzak is the founder of the Toronto Academy of Karate, Fitness and Health. He is a world-renowned martial artist, scholar and teacher and was a University of Toronto professor for over twenty-five years, teaching ethics, Asian philosophy and martial arts. Dr. Konzak has lectured at universities across North America and Japan. He has studied in Canada, United States, Japan, and Israel and was the recipient of the prestigious Ford Foundation Fellowship and other academic honors.
Dr. Konzak has written many scholarly publications on ethics, mental health, Asian philosophy, and martial arts. He is the author of the award-winning children's book, Noguchi the Samurai; North America's #1 rated self-defense book, Girl Power: Self-Defense for Teens, named by the Toronto Star as one of the best books for 1999; and Samurai Spirit: Ancient Wisdom for Modern Life, released by McClelland-Stewart in October of 2002 which received a glowing full-page review in the Sunday Toronto Star. Dr. Konzak was interviewed on the popular television shows Body and Health and More to Life. He discussed the Samurai Spirit and demonstrated karate-do. He was also the subject of an enthusiastic two page article in the Nikka Times, Canada's Japanese language newspaper.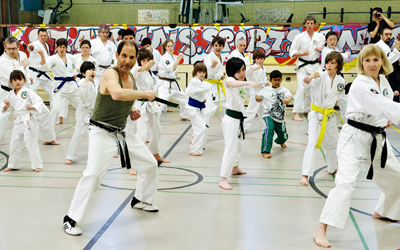 A renowned children's teacher, Dr. Konzak was the subject of a four page article in National Geographic World for the impact he has had on youth and has appeared on the covers of the best known international martial arts magazines. The Toronto Academy won the highly coveted Consumers' Choice Award for best Martial Arts and Self-Defense School. He and the Academy have been written about in major features in virtually every significant Toronto publication including: The Globe and Mail, Toronto Life, The Toronto Sun, The Toronto Star, and The National Post. Dr. Konzak has appeared on several hour long television shows on CFMT and TV Ontario and his demonstrations were on CBC's Man Alive, CTV's Canada AM and many other programs in both United States and Canada.
Dr. Konzak has taught workshops at different Zen monasteries, martial arts dojos, yoga schools, universities, and business and service organizations at Tokyo, Kyoto, Mishima, San Diego, San Francisco, New York, Mexico City, Calgary and across Ontario. He has also taught annually at the enormously popular Rocky Mountain Martial Arts Seminar in Banff, Alberta – combining mountain climbing, white water canoeing and karate-do training.
Dr. Konzak has developed youth programs for school boards across the country as well as directing, for over ten years, the University of Toronto Children's Karate Camp. He has also designed martial arts and self-defense programs for corporations and government agencies across Canada and the United States. He has taught young children, cabinet ministers, professional athletes and middle-aged people who have never before exercised. People in his classes have continued to come back year after year, many for decades.
A letter from our founder Dr. Burt Konzak…